Alex Cusack Management is delighted to announce taking on two creatives.  Musician, Singer, Composer SEAN MILLAR and Director, Writer and Dramaturg PETER REID.
SEAN MILLAR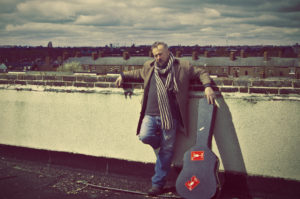 "Irelands Greatest songwriter" hot Press
"A national treasure" the irish times
"Irelands greatest lyricist" the RTE guide
Sean Millar is a musician from Dublin. He works in three areas : as a
recording and performing artist, as a composer for theatre – and as an Artist/
facilitator in community based creativity, music and education
programmes.
In 1995, Sean was nominated solo performer of the year at The Heineken Hotpress Awards.
All his solo albums have had critical acclaim and have received top star ratings. He has performed in Ireland, UK, Europe, USA and Canada. His songs have been sung by Jack L, Camille O'Sullivan, Tom Dunne, Gavin Friday.
He is also a composer for theatre and he has gained widespread international acclaim for his work on Silver Starts (author/composer) and The Blue Boy (Composer) that both toured the world to rave reviews and international acclaim.
He regularly works with Brokentalkers and has worked with Theatreclub.
He also uses his skills and talents to collaborate with communities and helping to create ongoing music programs.
PETER REID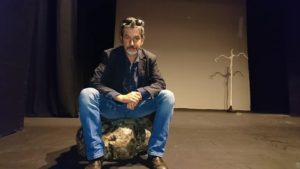 Peter has been directing theatre for the past twenty years. His main focus has been on the works of Beckett, Pinter and Shakespeare. He has also worked with new playwrights and acted as dramaturg as well.
He is the artistic director of AC Productions and his production of WAITING FOR GODOT recently played three weeks at The Arts Theatre, West End to great reviews.
He has also adapted and staged CYCLOPS (from James Joyce's Ulysses), DESIRE (based on Tolstoy's short story 'The Devil') and he is currently writing The Hypochondriac to make up his Moliere trilogy, having staged The School for Wives and The Misanthrope.