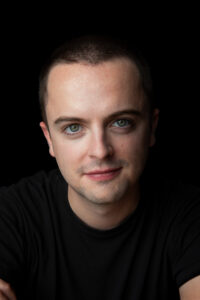 Height: 5'9
Hair: Dark Brown
Eyes: Hazel
Playing Age: 19-28
Stephen got his start in 'FAIR CITY' where he played the recurring role of Oisín Brennan. He played the role for three years. 
He most recently filmed the new TV series 'REDEMPTION' for Virgin Media/ITV and the feature film 'THE WONDER' starring Florence Pugh and directed by Sebastian Lelio.
Previous to this he appeared in the hit comedy series 'CAN'T COPE, WON'T COPE', playing the role of Keith. Both seasons of the show are available to stream on Netflix, worldwide. 
He has also appeared in 'THE MAN WHO INVENTED CHRISTMAS' directed by Bharat Nalluri, and starring Dan Stevens, Miriam Margolyes, Jonathan Pryce and Christopher Plummer. 
His other credits include 'FLYBOYZ' and 'THE WANDERING' both directed by Liza Bolton, and 'A SUNKEN PLACE', directed by Ronan O'Leary. 
Stephen is also an avid writer, having just finished his first novel.