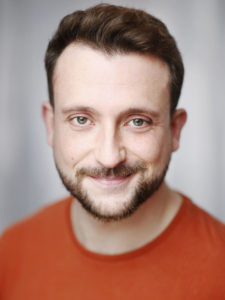 Height: 5'10
Hair:  Brown
Eyes:  Green
Playing Age:  25 – 32
Rodrigo is a Brazilian actor who came to Ireland to learn English 12 years ago but fell in love with the country, decided to stay for good and since then he has become an Irish citizen.
He can now be seen playing the part of Cristiano San Martin in FAIR CITY on RTE.
Prior to this he graduated from the full-time 'Programme for Screen Acting' in Bow Street Academy, Dublin.
He is a member of The Actors Studio in Bow street (an acting Hub) working with Shimmy Marcus, Maureen Hughes, Cathy Brady, Lance Daly, Jim Sheridan, John Carney and many others on screen acting.
Rodrigo is very dedicated to his profession and his most recent credits include the feature films; 'THE RANDOMER' written by Gerard Stembridge; 'RED ROOM' directed by Stephen Gaffney; a TV3 documentary "SAVITA'S STORY" by Shine Media Productions.  His short-films include 'THE FAMILY WAY' directed by Nuno Bernardo; 'THE FIRST WAVE' directed by David Freyne; 'SONS OF ROBERT SCHUMAN' directed by Tomas Conlon, among others.