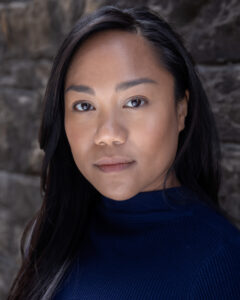 Height: 5'3
Hair: Black
Eyes: Dark Brown
Playing Age: 18 – 25
Rhea is from Dublin but also speaks fluent Tagalog as her family is from The Philippines.
Rhea's credits so far include FOUNDATION (Apple TV), THE DRY (Britbox/Element Pictures) and the new sci-fi tv series MOONHAVEN (AMC studios).
She has done some acting courses at The Gaiety School of Acting, the advanced camera course with Film Venture as well as a short camera course with Amy Rowan, Casting Director.
She is a keen hip hop dancer and sings in a choir.