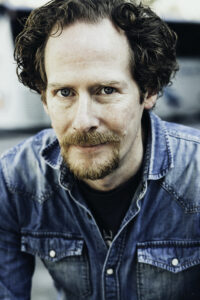 Height: 5'11
Hair: Light/mid brown
Eyes: Blue
Playing Age: 42 – 52
Nick is a Dublin based actor.
Nick is currently filming THE VANISHING TRIANGLE for Park Films. Some of his  other TV and film work include: RIFKIN'S FESTIVAL (Woody Allen), EN EL CORREDORE DELLA MUERTE (Bambu Productions), Spanish tv series, CUENTAME COMO PASSO for TVE, Spain, THE BOOKSHOP (Diagonal TV), THE MINISTRY OF TIME (Netflix), THE CANAL (Park Films).
Theatre work includes WAITING FOR GODOT with AC Productions/ABA Productions. He played Lucky from 2005 – 2014 which toured to Singapore and HongKong. He then moved on to  play Didi when the production went to the Arts Theatre in the WestEnd in 2017 and to Singapore and HongKong in 2018.
Some other theatre highlights include: THE RESTORATION OF HOPE (Speckintime), OHIO IMPROMTU (Mouth on Fire), OTHELLO (Bruiser Theatre Company), HAMLET (AC Productions/ABA Productions), THE BIRTHDAY PARTY (AC Productions) and ENDGAME (AC Productions)
Nick also has a base in Barcelona and speaks very good Spanish.