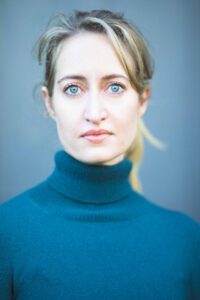 Height: 5ft 5
Hair: Blonde
Eyes: Blue
Playing Age: 30-40
Mallory is originally from Phoenix, Arizona and is a recent graduate The Lir Academy of Dramatic Art in association with RADA (2018)
She has played Patricia in Extremities, Dir. by Emily Foran at The New Theatre. At The Lir, she played  The Governor's Wife in Caucasian Chalk Circle dir. by Tom Creed, Camill(a) in Winter's Tale dir. by Nona Sheppard in association with RADA,  The Young Wife in La Ronde dir. by Lynne Parker, Cissy Katmeir in The Ash Fire dir. by Maisie Lee, and Liz in No One Sees The Video dir. by Samantha Cade.
She played Estelle in the feature The Other Lamb  directed Malgorzata Szumowska for Rumble Films, USA.
She has work with David Bartlett of the British Production Company RAW TV, has a supporting role in Eleven Eleven opposite Charles Baker of Breaking Bad, and has completed several shorts.
She also has experience in teleprompter and hosting for various industrials for Arizona State Dept of Human Services.
Other skills include completion of Unarmed and Rapier and Dagger Stage Combat through IDCA, a Masters of Science degree and Registered Dietitian, and US drivers license.