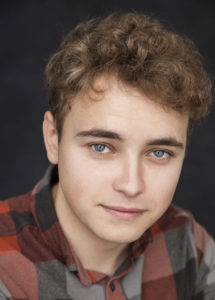 Height:  5'9
Hair:  Sandy Brown
Eyes: Blue
Playing Age: 15 – 21
Liam Gaffney is an Irish actor based in Dublin and Kildare (his home town). Liam spent  two years training in screen acting and working on his craft. He has studied acting in Bow Street screen acting academy and has attended a number of acting work shops constantly developing his skills as an actor.
Since then he has worked on numerous shorts, web-series, music videos and features. His latest work was on the dramatic feature film "Thursdays Child" where he played the leading role of  "Brian Crowe". Straight after that he began finishing up episode six of the comedy web-series "DRAMA" where he played "Liam" a series regular.
Liam enjoys playing a wide range of charecters and strives to find roles that challenge him.
Liam also plays guitar and trains in Brazilian jiu jitsu.