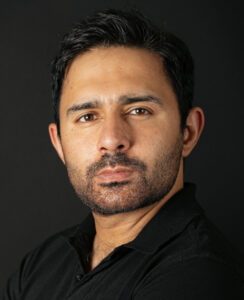 Height: 5ft8
Hair: Black
Eyes: Brown
Playing Age: 30 – 40
Hamza began his acting training in Dublin. He appeared in 'RIPPER STREET' (BBC), 'LOVE HATE' (RTE), comedy tv series '5 CENTS AND THE BOYZ 'and the short film 'BARZAKH'.
He then moved back to his home country, Pakistan to work in television, having obtained my TV credits which include: 'THE PINK SHIRT', 'MALAL-E-YAAR', 'SAAT MULAQATEEN', 'SEERAT', 'O'RANGREZA', 'GHUGHI' and 'MUJHE THAAM LAY'.
His latest web series, produced by Zee5 (an Indian on-demand streaming service) is set to have it's world premiere at SXSW Sydney.
Hamza has now returned to Dublin with his family to continue his acting career.
In addition to acting, Hamza has also produced two short films and a web series.