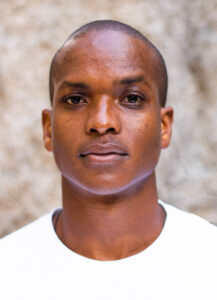 Height: 5'11
Hair: Black
Eyes: Dark Brown
Playing Age: 18 – 25
Emmanuel is a recent graduate of Trinity College Dublin, having completed a BA in Film Studies and English Literature in 2020. He began his acting path in 2017 with the part-time course in the Gaiety School of Acting.
His past stage credits include Alain in GOD of CARNAGE by Yasmina Reza in Trinity's Samuel Beckett Theatre; Max in BENT by Martin Sherman; Clotaldo in LIFE IS A DREAM by Pedro Calderón de la Barca; and 'A' in US by Ultan Pringle.
He is a strong Tenor singer, and during his year studying abroad in UCLA, he played the role of Agwe in the musical ONCE ON THIS ISLAND. Also, in LA, he played Antinous in the original GALATEA by Jacob Menke.
Emmanuel has also written and produced several short films, in which he has starred. These include THE GREAT ESCAPE which screened at IndieCork Film Festival 2019 and UCLA's First Take Film Festival 2019, where it won the prize for Best Cinematography. And also, STRANGERS ON A BENCH which screened at the Richard Harris Int Film Festival 2019.
Emmanuel has proven himself to be a fast learner and loves nothing more than bringing a well-written story to life.