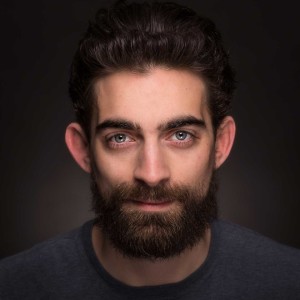 Height: 5'8
Hair: Dark Brown
Eyes: Blue
Playing Age: 26 – 32
Eddie started his acting training in Inchicore VEC, where he graduated with a diploma from Trinity College London before moving into the world of both film and theatre.
Eddie can currently be seen playing Cormac Walsh in the six part thriller for RTE, ACCEPTABLE RISK. His latest film credit was THE MAN WHO INVENTED CHRISTMAS which is due for release in Christmas 2017.
2016 saw him shoot the new independent feature RED ROOM which is now doing the festival circuit, The pilot DAWN, REIGN, RIPPER STREET and GAME OF THRONES 6.
He has also worked on VIKINGS (Johan Renck), GOLD (Niall Heery), A HOUSE OF CARDS (Jordan Ballentine), THE GUARDS (Graham Cantwell), NORMAL (Stephen Brady), DOG EAT DOG (Gavin McDonnell) amongst many others.
Eddie is very dedicated to his profession. He has written and produced two short films with fellow actor Mark McCabe: HOUSE OF CARDS and NORMAL. Both were played at festivals both here and abroad, with Normal most notably been selected at the 2014 Cork Film Festival. It won best comedy at the Underground Film Awards and was also nominated for best screenplay and Eddie got a nomination for best actor.
His theatre credits include LOVE LIFE (Shane O'Reilly), THE TEMPEST (Derek Chapman),, TROJAN WOMEN (Michael Scott), MERRY WIVES OF WINDSOR (Peter Reid), ONCE A CATHOLIC (Mark Lambert) and CHALKS (Ciara O'Neill).
Adding to all this work, he directed the short film LENNON V McCARTNEY starring Seamus Brennan and Ruaidhri Conroy.