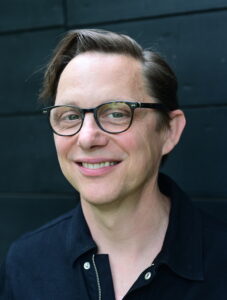 Height: 5'6
Hair: Brown
Eyes: Green
Playing Age: 42 – 52
Individual expression, linguistic style and body language are mainly drawn from a spiritual idea of the self. It is the power of the illuminated image on a massive screen that casts light on the actor who mediates our experience of the world.
Throughout his career, Arndt has had the unique privilege of working with exceptional people including award-winning directors, Quentin Tarantino in INGLORIOUS BASTARDS, Michael Haneke in THE WHITE RIBBON and David Cronenberg in  A DANGEROUS METHOD (alongside Michael Fassbender, Keira Knightley and Viggo Mortensen).
Arndt loves the diversity of experience working across various genres including feature films and television. He appeared in the Academy Award-winning THE COUNTERFEIGHTERS directed by Stefan Ruzowitzky (2007) and WHO AM I  directed by Baran Bo Odar (the creator of the German Netflix series 'Dark'.
His most recent film and television credits include RESISTANCE with Jessie Eisenberg, X COMPANY (CBC), THE CITY OF THE CITY  and SS-GB (both BBC productions) among others.
He works on a very regular basis in TV and film in his home country of Germany.
Not only is Arndt an actor but he is also a director and writer. He has developed  several media projects and since the age of fourteen he has been making his own short films.
Having studied acting at the University of Hannover in Germany, he later collaborated with teachers from the United States, such as Ivana Chubbuck and Eric Morris.
He is a member of the German and the European Film Academy.
After founding the Insitute for Artistic Research Arndt recently established is own company the Institute of Adventure.