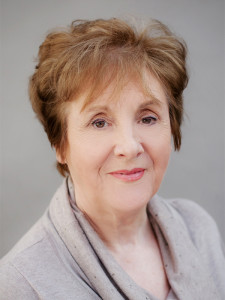 Height: 5'6
Hair: Brown
Eyes: Hazel
Playing Age: 60+
Anne
's most recent tv and film work include FRANK OF IRELAND for Channel 4, the feature film, STRANGER WITH A CAMERA and the RTE drama documentary SEVEN WOMEN.
Previous screen work has varied over the years from MATTIE, FAIR CITY, HALL'S PICTORIAL WEEKLY, SHADOW DANCER, THE RETURN OF THE GLEN and much more.
She was also a great seasoned theatre actress, with a particular strength in comedy with roles in Pinter's THE BIRTHDAY PARTY, a very long nationwide tour of TAILOR AND ANTSY, John B Keane's MOLL, THE WEDDING, LOVERS, THE DEAD etc.
She has done a lot of radio work, including the Sunday night series SUNDAY NIGHTCAP with Bosco Hogan.
She has had extensive voice over experience and has also filmed some commercial work.