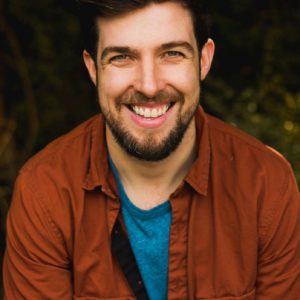 Height: 6'2
Hair: Dark Brown
Eyes: Blue
Playing Age: 28 – 35
Edwin is co-founder and current artistic director of acclaimed Dublin based company The Corps Ensemble.
He recently played Liam Wilson in his one man show FETCH WILSON at The Edinburgh Fringe in 2018 which got rave reviews. This plays The New Theatre in Dublin in April 2019 for its Irish Premiere.
Other recent credits with the Corps include: Oisin in Philip Doherty's CLOSE TO THE SUN, Hughie in MADE IN CHINA and Goss in Tracy Lett's modern classic, BUG. 
Edwin's favourite roles elsewhere in theatre include: Hugo in Druid's multi-award winning (5x Irish Times Theatre Awards) production of A WHISTLE IN THE DARK directed by Tony Award Winner, Garry Hynes. And, the title role of Danny in a critically acclaimed production of DANNY AND THE DEEP BLUE SEA directed by Peter Reid (Irish Times Theatre Award Nominee).
He trained at the highly regarded FOCUS STANISVLASKI STUDIO in Dublin, and continues to work under the close mentorship of his good friend and teacher, legendary Irish Actor, Tom Hickey.
In 2016, Edwin completed the Advanced Actor Training for TV and Film at Bow Street.
Film and TV work includes the role of Brophy in RTE's REBELLION directed by Aku Louhimes and Rory (lead) in BOUNCE, a short film directed by award-winning young Irish Talent, Dave Thorpe.
Most recently, Edwin has taken leading roles in two shorts directed by emerging Irish talent, Adam O'Keeffe. BITTERN written by Stuart Roche and BREAK UP, BREAK DOWN are currently in post-production. He also wrapped THE LEP, a short directed by Rik Gordon.