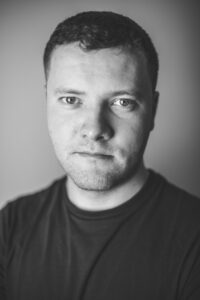 Height: 6'1
Hair: Fair
Eyes: Blue-green
Playing Age: 20 – 30
Conor is a graduate of IADT Dun Laoghaire 2012-2016 and Bow Street Academy 2017-18.
He represented Bow Street in the 2018 Spotlight Graduate Showcase in London, having qualified out of seventy drama school entries across the United Kingdom and Ireland.
His work in theatre began with the award winning 'Removed' at the Brian Friel Theatre in March 2019 and has since performed the piece in The Royal Theatre in Montenegro in May 2019, Dublin Theatre Festival 2019, IPay 2020 Showcase in Philadelphia and an online version for Traverse Online Festival 2020. Conor has also recently worked with Cahoots NI on 'Under the Hawthorn Tree' which had an all-Ireland tour in early 2020.
He will be working next in the radio production of 'The Northern Bank Job' for BBC Radio 4.