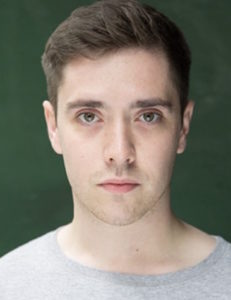 Height: 5'8
Hair: Dark Brown
Eyes: Hazel
Playing Age: 16 – 24
Conor is a Northern Irish graduate of The Oxford School of Drama. He now lives in London and has bases in both Dublin and Belfast (his hometown).
He has just finished THE FERRYMAN directed by Sam Mendes in The West End where he played the understudy role of Michael and Oisin
Previous to this,  he has appeared as Various Characters in AFFECTION with Outbox Theatre and as Man in WORLD MAD at the Soho Theatre.
Theatre roles whilst in training include, Sam in PARADOXY directed by Dan Coleman (Performed at the Pegasus Theatre and the Trafalgar Studios), John Buchanan in SUMMER AND SMOKE directed by Lisa Spirling and Lord Darlington in LADY WINDERMERE'S FAN directed by Cordelia Monsey.
Conor is a very strong tenor singer.