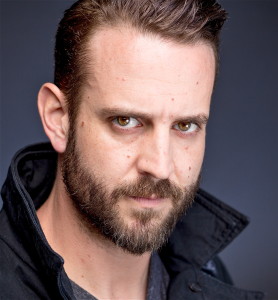 Height: 5'11 (180cms)
Hair: Brown
Eyes: Hazel
Playing Age: 38 – 45
Brahm Gallagher is an American actor who started his career in Los Angeles after finishing his Conservatory studies at The Strasberg Institute and the American Academy of Dramatic Arts. Brahm garnered attention in independent film after playing the title role in The Cursed Man where he was awarded Best Actor Awards and Special Mentions at several film festivals.
Since taking up residence in the UK, Brahm has been seen on television screens in Game of Thrones (HBO), Into the Badlands (AMC), My Mother and Other Strangers and Red Rock (BBC), and a recurring role in Season 1 of Striking Out (RTE). Brahm has also made appearances on shows for Disney and CBBC.
A certified Personal Trainer, former US Army soldier, restauranteur, and experienced mixologist, Brahm pivots just as well in reality as he does on the screen.