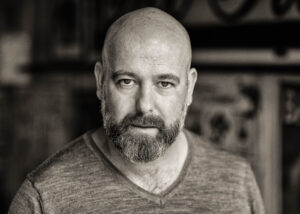 Height: 5'10
Eyes: Brown
Hair: Brown
Playing Age: 35 – 45
Art is currently filming in Galway on the Irish (RTE) and Nordic co-production drama thriller series, NORTH SEA CONNECTION. He has also recently been filming in Belfast with Zodiac Productions in conjunction with the BBC.
Prior to that, Art's recent work includes playing the role of 'John' in the
critically acclaimed movie HERSELF written by Clare Dunne directed Phyllida Lloyd, as well as playing 'Sharkey' in Cathal Nally's critically acclaimed feature, BE GOOD OR BEGONE which won numerous film festival awards.
Other film and TV work includes QUANTICO which aired on the American Broadcasting Company (ABC), THE TUDORS (HBO), THE LEGEND OF LONGWOOD (Grand Films); the Irish/Lithuanian co-production THE CASTLE, as well as POXY  (directed by David Tynan); CUSTOMS (directed by Shimmy
Marcus); FAIR CITY (RTE); THE KEYS TO THE CITY (Filmbase); and 8.5 HOURS (Instigator Films).
Theatre credits include A SURPRISE (The Pavilion Theatre); THE WAITING ROOM (Smock Alley, The Watergate Theatre, An Tain Theatre, The Mermaid); SOMEONE WHO'LL WATCH OVER ME (The Beehive Theatre, The Viking Theatre &  The New Theatre); ALL HELL LAYS BENEATH (Sugar Glass Theatre Co.); PORT AUTHORITY (Various Venues); THE PASSION OF JEROME (Ballymun Axis & Chicago Theatre Festival); and
BUG (The New Theatre).
Art Kearns originally trained with Tim McDonnell of the Focus Theatre in the Stanislavski Studio Dublin, and with the Bow Street Film Academy (Shimmy Marcus and Gerry Grennell).
Art also has numerous radio documentary credits with Dublin City FM.