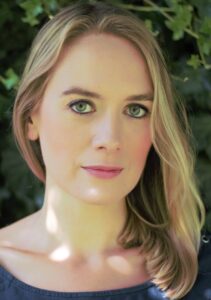 Height: 170 cms
Hair: Blonde
Eyes: Green
Playing Age: 37 – 43
Nelly is a French actor and voice over artist who speaks fluent English.
She lived in Ireland for 18 years where she also trained and has now returned to her native country.
As a result she has worked in TV, Film and Theatre both in English and in French.
She has a base in Ireland, France and Barcelona.