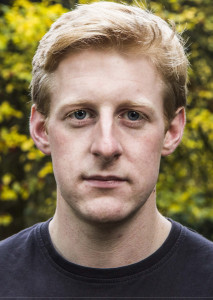 Height: 5'11
Hair: Strawberry blonde
Eyes: Blue
Playing Age: 22- 30
Download CV
Spotlight
A Belfast native, Michael studied science at The University of Cambridge before training at Mountview Academy of Theatre Arts.
He has just finished filming for Game of Thrones 6 and will be starting rehearsals for OTHELLO, directed by Joe Dowling at the Abbey Theatre in Spring 2016.
Recently he performed in BLACKOUT , a Lyric Theatre, Belfast production which toured around Northern Ireland. He was also one of the poetry readers in the Louis MacNeice Memorial Lecture which was held by BBC NI.
During the summer of 2015, he performed at the 2015 Cambridge Shakespeare Festival where he played Benedict in MUCH ADO ABOUT NOTHING and Demetrius in TITUS ANDRONICUS.
Previous to this, credits include Banquo in the one man show I, BANQUO at the Belfast Lyric Theatre and Jack in Hurricane productions' JACK AND THE BEANSTALK.
Michael's voice work includes voiceover for Alain de Bottons School of Life videos and THE UNEXPECTED, a series of radio plays for Roundhouse Radio.