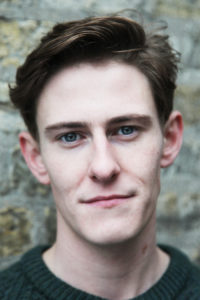 Height: 6 ft
Hair:  Light Brown
Eyes:  Blue
Playing Age:  18 – 26
Lorcan graduated with a BA Hons in Performing Arts from IT Sligo. He is also a recent graduate of 'Acting for Screen' at Bow Street Academy, Dublin.
Most recently he played Tommy/Sickboy in Verdant and Reality Check Productions' critically acclaimed TRAINSPOTTING at The Olympia Theatre.  Previous to this he played William in PUNK ROCK at The Granary Theatre Cork. He also toured Ireland and the UK with Super Paua's pioneering, multi award winning, AUNTY BEN which was Ireland's first LGBT play for young audiences.
Other theatre credits include HOW TO BE ANGRY  with Brazen Tales Productions which was nominated for best ensemble at 2017 Dublin Fringe, Jon in THE OTHER SIDE (Reality Check Productions), Bulmer Hobson in 16 AND RISING (Super Paua) and AS SEEN ON RADIO and MY FIRST GUN with AngleRoad Theatre Company.
He was also part of the ensemble cast in RTE JR's DIG IN DINER.
Lorcan is from Donegal and lives in Dublin.