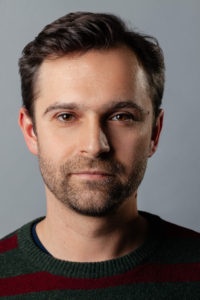 Height:. 5'8
Hair: Dark Brown
Eyes: Hazel
Playing Age:. 28 – 37
Ignacy is a multilingual actor born and trained in Poland at the University of Zielona Góra Poland. In Kraków he received intensive mime training from Nikoli Viepriev. In Ireland he trained at The Gaiety School of Acting and Applied Art of Acting with Company D.
Most recently he appeared in 'THE INFORMER' by Andrea di Stefano as Kalash alongside Joel Kinnaman, Ana de Armas, Rosamund Pike and Clive Owen.
Some of his notable credits include Kiril in RTE's 'ACCEPTABLE RISK', Dimitri in Canal+ 'LE BUREAU DES LEGENDES' and as Damian in BBC's 'RIPPER STREET'.
Also eager to perform on the stage,he formed MARINO-MOON THEATRE TROUPE for which he produced and directed Janusz Głowacki's 'HUNTING COCKROACHES' that premiered at The Five Lamps Arts festival in Liberty Hall and later had a run at the D-Light Studios, and devised piece called 'O'MALLEY'S BAR' based on Nick Cave's song of the same tittle.
Ignacy's versatility makes him a unique actor  who always disappears under the skin of portrayed character.
For more of his theatre and film credits please see CV.