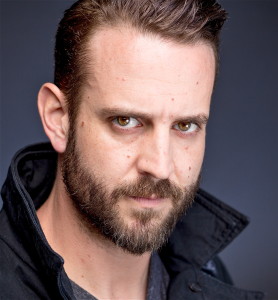 Height: 5'11
Hair:  Brown
Eyes:  Hazel
Playing Age: 33 – 40
Brahm is an American, Conservatory trained actor who is now exploring the UK and Irish market.
He can be seen playing the recurring role of Pete, alongside Amy Hubermann in RTE's new legal drama, STRIKING OUT.
Since leaving L.A. in 2016 he has filmed  HBO's GAME OF THRONES 6, BBC NI's MY MOTHER AND OTHER STRANGERS, TV3's RED ROCK and  most recently, AMC's INTO THE BADLANDS.
As an actor he plays the roles that scare him; the antagonist, the corrupted, the unhinged and the leading man.
Having had numerous films play the independent festival circuit throughout the United States (including Malibu Film Festival, The Newport Beach Film Festival and internationally at The Cannes Short Film Corner), Brahm also starred in the feature film THE CURSED MAN – having lost 20 pounds in one month for the role. This film premiered in LA in October 2016 and will be continuing on through the festival circuit.
Brahm won the award for best actor in the title role of The Cursed Man at The Hollywood Cinema Festival in LA.